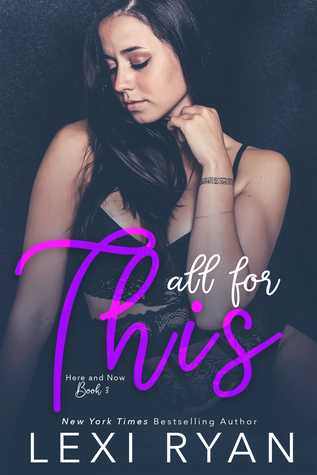 All for This
Author: Lexi Ryan
Published: 2014
Series: Here and Now #3
View: 8989
Read Online
What if you would never remember the day you made the most important decision of your life?
That's what they're telling me about the day of my accident—the day I put on Max's ring and chose him over Nate. I'm counting on the wisdom behind a decision I don't remember making.
Max is amazing—sexy, sweet, and kind. I was starting to believe happily-ever-after might be in my future after all. Then the unthinkable happened and my world imploded. If I'm going to make this work with Max, I need my missing memories, or at least answers from about those five days before my accident.
But what does my future hold if those answers aren't anything like I imagined?
List Chapter or Page: