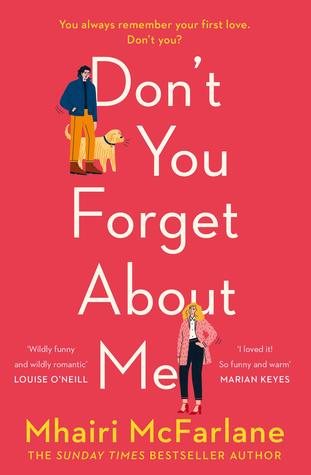 Don't You Forget About Me
Author: Mhairi McFarlane
Category: Romance
Published: 2019
Series:
View: 8989
Read Online
Read Don't You Forget About Me
Sometimes you have to hit rock bottom to rise again…
The hilarious new heartbreaker from Mhairi McFarlane!
If there's one thing worse than being fired from the grottiest restaurant in town, it's coming home early to find your boyfriend in bed with someone else.
Reeling from the indignity of a double dumping on the same day, Georgina snatches at the next job that she's offered – barmaid in a newly opened pub, which just so happens to run by the boy she fell in love with at school: Lucas McCarthy. And whereas Georgina (voted Most Likely to Succeed in her school yearbook) has done nothing but dead-end jobs in the last twelve years, Lucas has not only grown into a broodingly handsome man, but also has turned into an actual grown-up with a business and a dog along the way.
Meeting Lucas again not only throws Georgina's rackety present into sharp relief, but also brings a dark secret from her past bubbling to the surface. Only she knows the truth about what happened on the last day of school, and why she's allowed it to chase her all these years…
List Chapter or Page: