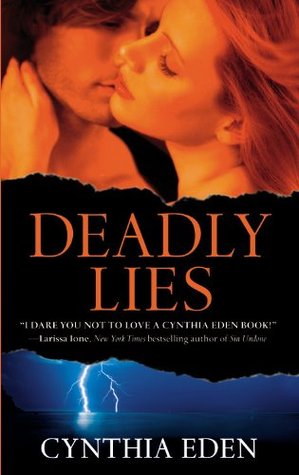 Deadly Lies
Author: Cynthia Eden
Category: Romance
Published: 2011
Series: Deadly #3
View: 8989
Read Online
She wants to hide the past
FBI Special Agent Samantha Kennedy is haunted by memories of the serial killer who abducted her. To keep the darkness at bay, she pretends to be a different, more confident woman. This Samantha doesn't fear every unknown face. So she throws caution to the wind and shares a night of unbridled passion with a handsome stranger.
He needs to uncover the truth
One night isn't enough for successful entrepreneur Max Ridgeway. He wants more of the sexy, smart, mysterious woman who slipped away before dawn. When they meet again, their attraction is undeniable-until his stepbrother goes missing, and Max realizes that Samantha isn't who she seems. But they must trust each other to trap a ring of bloodthirsty kidnappers before the nightmares that terrorize Sam become irrevocably real.
As a merciless criminal spins a web of . . .
DEADLY LIES
List Chapter or Page: