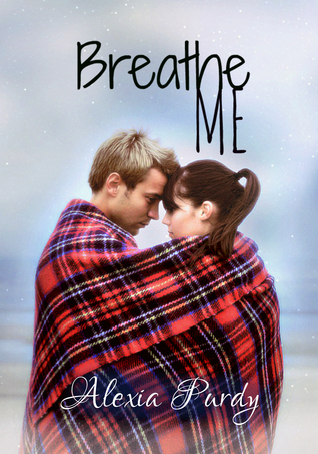 Breathe Me
Author: Alexia Purdy
Category: New Adult
Published: 2013
Series:
View: 8989
Read Online
Mature/adult content. If you're looking for SMUTTINESS, or BAD BOYS to save, this is not for you. Happy endings? Yes. Yummy boyfriend? Oh yes, please proceed...
Sometimes the one who broke your heart is the one who needs saving the most.
Piper Sandervale never thought she'd ever see Sasha Koval again, not since he'd taken her heart, ripped it out and obliterated it. Now six years have passed, and she has run into him once more at the local fairgrounds in Las Vegas. He desperately wants another chance, and he's willing to do anything to get her back. She's not willing to give him anything but a taste of his own medicine, and this may be her chance for payback. But is she only getting in way over her head?
Even as she plots her revenge, Piper discovers that something has changed with Sasha, and she finds herself struggling to justify holding on to past hurts as he continues his quest for atonement.
Who needs saving now?
List Chapter or Page: