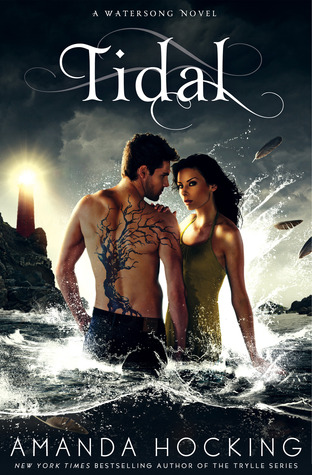 Tidal
Author: Amanda Hocking
Category: Fantasy , Young Adult
Published: 2013
Series: Watersong #3
View: 8989
Read Online
The magical world of Watersong is about to change forever. The answers Gemma and her friends have been searching for are finally revealed - but evil is closing in and time is running out....
Gemma and Harper Fisher are facing the fight of their lives. Gemma has been cursed with extraordinary powers that have a terrifying dark side, but she's finally found what she needs - a way to break the curse and become human again. However, finding the means to do it will be her greatest challenge yet. And now Penn, Lexi, and Thea - the gorgeous but deadly creatures who cursed her - are determined to kill her before she has a chance. Making matters worse, Penn has her sights set on Daniel - the guy Harper loves - and Penn always gets what she wants.
As Gemma and Harper race to break the curse before it's too late, they're thrust deeper into a mythical world of immortal secrets. They must look into their enemies' past to find the answers they need, even if it means being drawn deeper into their savagely beautiful world. But one of the girls is not what she seems...and Gemma finds an unlikely ally as she struggles to save herself. Will it be enough to break an ancient curse that no one has ever escaped from alive?
List Chapter or Page: